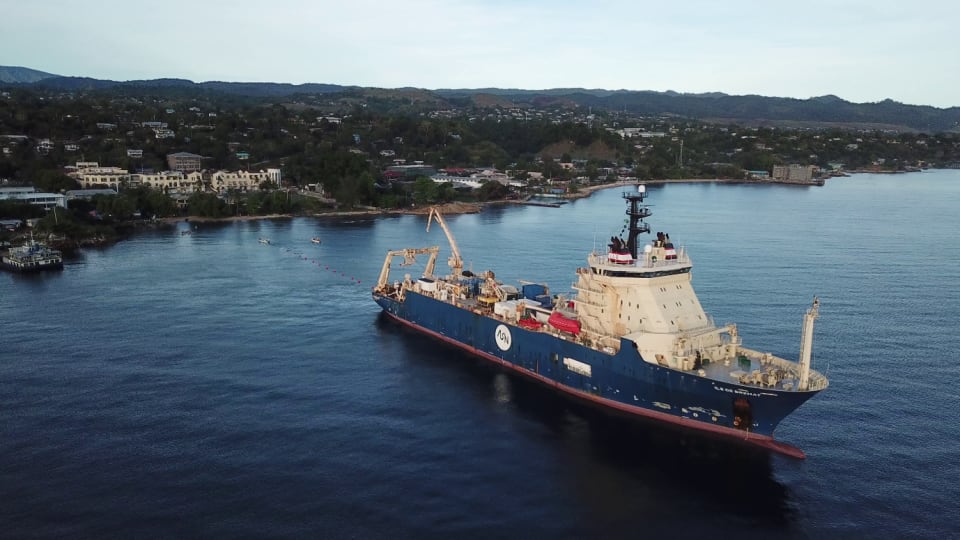 Exciting progress has been made as the Coral Sea Cable System touched down in Port Moresby on 29 June and Honiara on 14 July. These are significant steps in the project as they marked commencement of the cable network's lay.
In recognition of its significance, Australia's Acting High Commissioner, Sally-Anne Vincent, and Solomon Islands Prime Minister, Manasseh Sogavare, participated in a ceremony with local landowners and government officials. On 14 July, the cable laying vessel, the Ile de Brehat, departed Honiara and continued the laying of the 4,742km international component of the cable to Sydney. Once complete, it will return to Solomon Islands to lay the 730km Solomon Islands Domestic Network that will connect Honiara to the provincial centres of Auki, Noro and Taro.
DFAT, with project partners Vocus and Solomon Islands Submarine Cable Company, recently visited Honiara to inspect the Honiara Cable Landing Station and engage with project stakeholders. Across the Solomon Sea, PNG's cable landing station is expected to be ready for equipment installation in Port Moresby in late July, with installation of the land cable to follow in August. The Coral Sea Cable System is on track for launch by the end of 2019.