The PNG Cable Landing Station (CLS) arrived on site in Port Moresby on 27 July 2019. The CLS houses critical equipment for the Coral Sea Cable System and is a significant step in the project's progress, vital to operation and efficiency of the CS2.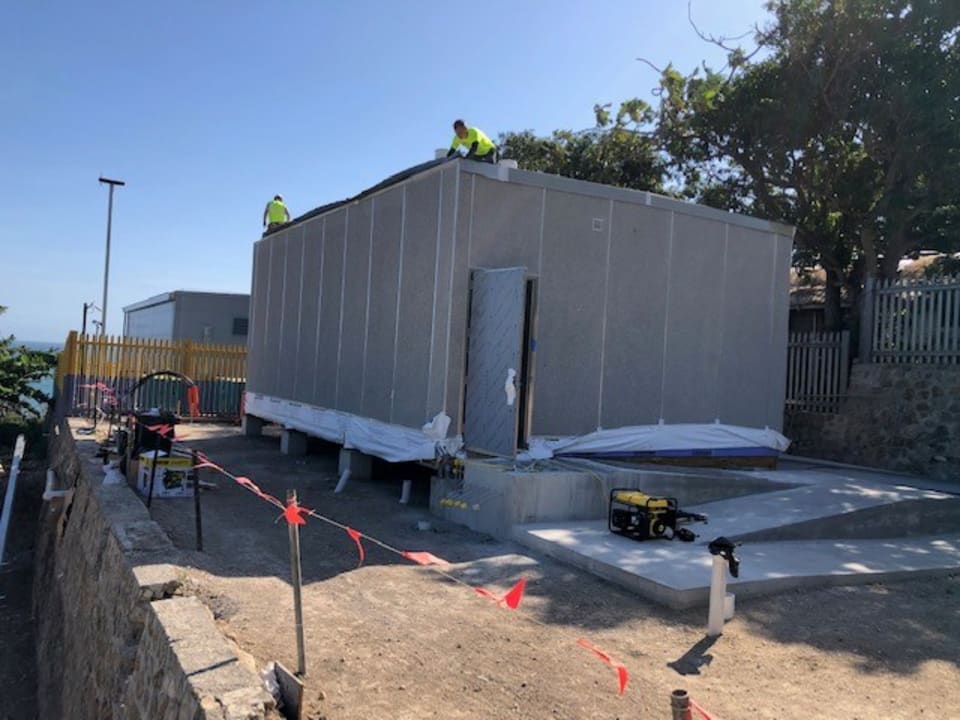 The CLS is an environmentally-controlled, secure building that houses equipment to ensure data and information is smoothly transmitted on the fibre optical cable. With the CLS in place, equipment installation and testing is underway.
Representatives from PNG DataCo, Gravelroad, Vocus and DFAT inspected the site on 31 July exactly one year after their first visit.